Another Ohio school district incorporates armed, trained staff members into safety plan
by Chad Baus
1:32PM Wednesday, August 3 2016
WHIO (CBS Dayton) is reporting that the Mad River Local Schools, located in the Dayton suburb of Riverside, has joined school districts in a total of 63 counties across the state by implementing a comprehensive safety that includes an armed response team inside the school.
According to the report, the plan that was studied for over a year. Trained persons will have access to firearms in all school buildings in the Mad River School District.
From the article:
"All weapons will be locked in biometric safes during the school day," according to a release from the district. "Only trained staff members on the response team and law enforcement officials will know where the safes are and have access to them."

The new policy will be implemented for the 2017-2018 school year and trained staff members will go through a 26-hour, 3-day training program.
District officials are quoted as saying the new policy is in direct response to the recent school shooting in Madison Twp., Butler County, and the rise of mass shootings.
According to the report, the district plans to team with the Riverside Police Department and the Montgomery County Sheriff's Office on internal training and simulations.
Riverside police will conduct regular inspections of the firearms, the district said.

Members of the armed response team will have to go through a rigorous interview process with specific district-level administrators and Riverside police. They also will be required to carry a conceal carry license, which includes additional background checks, the district said.
WHIO reports that district board members approved the new policy during its July 28 board meeting in an effort to add an additional layer to the district's safety plan.
In response to the 2012 Sandy Hook Elementary School Shooting in Newtown, Connecticut, which claimed the lives of 20 children and 6 adult staff members, Buckeye Firearms Foundation launched an emergency response training program here in Ohio for teachers, administrators, and other school staff.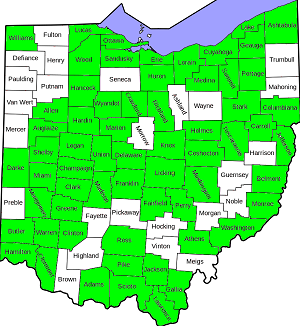 Called FASTER (Faculty / Administrator Safety Training & Emergency Response), the nonprofit program has to date provide high-level training to more than 400 teachers and administrators from 152 school districts in 63 of Ohio's 88 counties over the last three years.
"The response from Ohio educators has been more enthusiastic than we could have ever imagined," said Joe Eaton, FASTER Program Director.
"When we first announced that we planned to train teachers in armed response and emergency medical aid," Eaton continued, "some people said teachers would never sign up. But within days of announcing the program, we had 600 apply for training. In weeks, it soared to over 1,000. Today we have nearly 2,000 faculty members from all over Ohio waiting in line for a chance to get this training. And more are contacting us every day."
The enthusiasm for this program has gone far beyond Ohio. School staff from 6 other states have attended FASTER training. In addition, instructors from as far away as Colorado have traveled to Ohio to see how the program works and take the idea back to their home state.
Created by concerned parents, law enforcement, and nationally-recognized safety and medical experts, FASTER is a groundbreaking, nonprofit program that gives educators practical violence response training.
The program is funded by thousands of small, individual donations to Buckeye Firearms Foundation, a 501(c)(3) charitable educational organization based in Ohio and the sister organization to Buckeye Firearms Association. Classes are provided at NO COST to school personnel or school districts. To date, no tax dollars have been spent on this training.
The program presents a carefully-structured curriculum with over 26 hours of hands-on training over a 3-day class that exceeds the requirements of the Ohio Peace Officer Training Academy.
The purpose is not to replace police and EMT, but to allow teachers, administrators, and other personnel on-site to stop school violence rapidly and render medical aid immediately. It is a well-established fact that faster response to school shootings and other violence results in fewer lives lost.
Chad D. Baus is the Buckeye Firearms Association Secretary, BFA PAC Vice Chairman, and an NRA-certified firearms instructor. He is the editor of BuckeyeFirearms.org, which received the Outdoor Writers of Ohio 2013 Supporting Member Award for Best Website.