Another proactive Ohio school board approves arming staff members
by Chad Baus
8:20AM Friday, April 21 2017
The Columbus Dispatch is reporting that another Ohio board of education has formally approved allowing some employees to possess firearms on school premises and in designated school safety zones.
According to the article, the new policy, enacted by the Indian Valley Board of Education in northeastern Ohio, will go into effect this fall.
Several nearby districts already allow armed staff members in their buildings. Among them are Newcomerstown Exempted Village Local Schools, Coshocton City Schools and River View Local Schools.
From the article:
The Indian Valley district already has identified staff members who will undergo training in the near future, Superintendent Ira Wentworth said following Monday's board meeting. He declined to provide more information on who will be involved.

Board members gave unanimous approval to new weapons policies and a resolution permitting qualifying staff members to possess firearms on school premises.

"We have done this painstakingly, slowly, consciously, and it's going to happen," board President Bob Hall said. "It's not going to happen until we're sure that every duck is aligned. We're going to do it. We're going to do it right. We've started that way and that's how we're going to finish."

Added board member Larry Holmes, "I think we're doing the right thing. I think we're doing what the public wants us to do, and we're doing the right thing for the kids."
According to the article, Indian Valley has received support for the idea of arming staff members from local law enforcement, who want to be involved in the training when Indian Valley moves forward with it.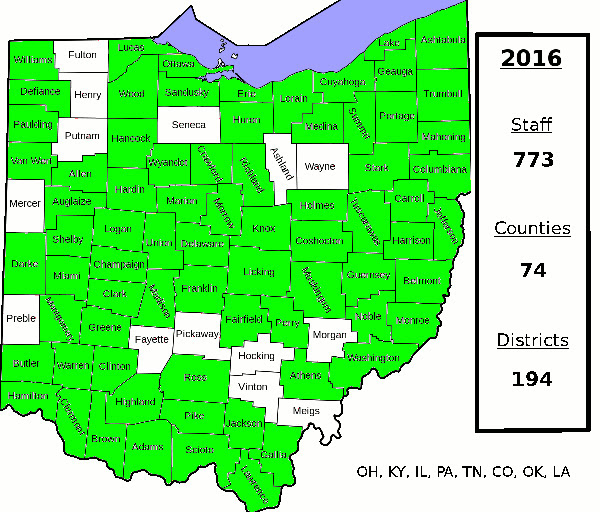 Indian Valley has schools in four communities in Tuscarawas County. The high school is in Gnadenhutten, while the middle school is in Tuscarawas. Elementary schools are located in Port Washington and Midvale.
After four years, Buckeye Firearms Foundation's FASTER Saves Lives program has trained 773 school teachers and staff members from 194 districts in 8 states. This includes teachers and staff in 74 of Ohio's 88 counties.
This summer's classes are filling quickly. Apply for training here.
Chad D. Baus is the Buckeye Firearms Association Secretary, BFA PAC Vice Chairman, and an NRA-certified firearms instructor. He is the editor of BuckeyeFirearms.org, which received the Outdoor Writers of Ohio 2013 Supporting Member Award for Best Website.