Get Affordable, Life-Saving Trauma Kits For Your School
You don't have to be a doctor or EMT to save a life. A medical "trauma" kit enables you to stabilize an injured student or faculty member long enough for professionals to arrive.
These are not typical "first aid" kits. Trauma kits include specialized components to provide immediate aid for severe bleeding and chest or abdominal punctures, the injuries most likely to result in death if not treated immediately.
Whether it's a violent attack, serious playground injury, parking lot accident, weather catastrophe, or life-threatening kitchen or lab incident, these simple, affordable kits help you start saving lives immediately.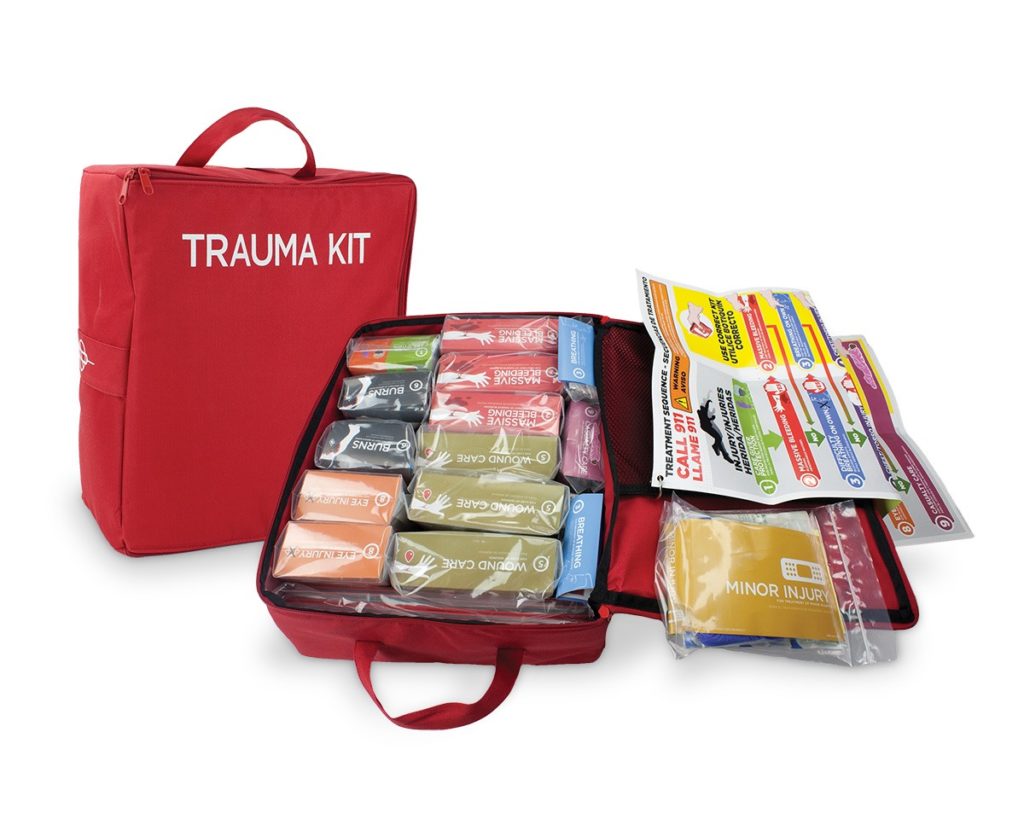 FASTER White Paper for School Boards and Superintendents
Be prepared for the Next School Shooting.
"Authorization Checklist"
Step-by-step checklist for implementing firearms as part of your school safety plan. Includes sample policies and training outlines.
Ohio Law Gives School Boards Authority to Authorize Armed Staff Members
Ohio Attorney General Mike DeWine's reading of the law.
Review of Ohio Attorney General's School Violence Program
School Shootings: How to be aware, prepare, and be a first responder in a crisis.
Details on what equipment you need to have for FASTER Saves Live training.
Video showing you how to support Buckeye Firearms Foundation with every purchase you make at Amazon.com.