Op-Ed: Kent school board made foolish decision not to learn about violence
by Jim Irvine
2:12PM Friday, February 26 2016
Editor's Note: The Following op-ed was published in the New Haven Register (New Haven, CT) in response to an editorial praising a Connecticut Board of Education's rejection of a proposal to consider implementing Buckeye Firearms Foundation's FASTER Saves Lives program.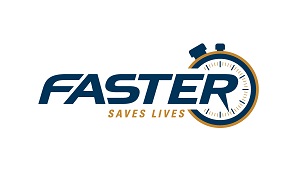 A recent editorial declared that "Kent school board made the smart decision not to arm teachers." (02/13/2016) The school and editorial boards both missed the point. The decision was not about arming teachers, but rather learning about school violence. It's shameful that school officials expect children to take learning seriously, while they seem proud of the fact that they don't.
Whether dealing with fires, heart attacks or anaphylactic shock, a faster response saves lives. We dial 911 because we need assistance, but if we do nothing else people will needlessly die before that help arrives. Violence is no different.
In active killer events, from the University of Texas tower to San Ysidro McDonald's, and from Columbine High School to Virginia Tech, we wish law enforcement would have done a better job. Law enforcement hates failure. Each of these events resulted in changes to their response. Our entire society is safer because law enforcement learns from their failures.
In education, we have stuck to the same failed idea for decades which has allowed violence to become the number one killer of our kids in schools. Thinking lock-down keeps you safe from violence is as out of date as hiding under your desk for protection from nuclear bombs. Many schools have finally implemented ALICE training, which is a great first step, but it is only a first step.
The single most critical factor in limiting death or injury is time. The longer a killer has to roam a school, church, or other building while murdering innocent victims, the more casualties we will have. It's not rocket science. FASTER Saves Lives.
The two keys to making this work are selecting the right people and getting the best training. The school picks the candidates they feel are best suited for this roll. They must have prior firearms training and a state pistol permit (or equivalent) to be accepted. In addition to the medical portion, our training includes mindset, shooting, weapon retention and force on force training. Participants must pass the law enforcement firearm qualification test, with an added stage but fewer permitted misses.
We also offer a level 2 class which builds on the above and a level 3 where instructors travel to the district to train law enforcement, medical responders and other school staff. This integrated approach is the future for our schools because it is the most effective way known to stop active killers.
The concept is a compliment, not a replacement for School Resource Officers who should train with school staff.
Our program is designed by and endorsed by experts in the field of violence and active killings. Sadly, we have enough events to study and understand. Tragically many schools plan to repeat failed practices rather than learning from them.
Active killers are a foreseeable risk and failure to prepare for such events is unacceptable. Police will come, and they desperately want to help, but if they are not inside the building before the killing starts, their response won't be in time. It is the school, not police who have the legal and moral duty to protect the children in their care.
While others are focused on "the gun" we are focused on "safety." We gave away over $10,000 of trauma equipment last year and will do so again this year. It is common sense to stop a child from bleeding to death, but that job can't start until the killer is stopped.
Most school staff want nothing to do with carrying guns. There is nothing wrong with them, and they will still be a critical part of a school emergency response plan with proper training. Every school has a few people who are going to the scene on event day, just like in Sandy Hook and other events. If we want to end the violence, we must give them the tools and skills to win the fight when they get there.
Then they can treat the injured, hug and comfort our children and send them home safely just like every other school day.
Children are our most precious resource. It's time we do a better job protecting them.